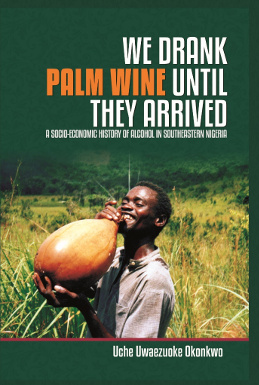 We Drank Palmwine Until They Arrived
The production, consumption and use of alcohol is intrinsically linked to our lifestyles. The historical context of policies and interventions on alcohol has historically affected our drinking behavior. This book is a study of the use of alcoholic beverage and its socio-political and economic dynamics in South-eastern Nigeria. It argues that alcohol played various socio-economic and cultural functions at different historical times and acquired different meanings. The contact with Europe influenced the availability and use of alcohol as much as politicized it through different control mechanism. Yet the production and consumption of alcohol has grown rapidly in Africa transforming our consumption patterns in terms of age, gender, and other dynamics. This book addresses the historical and cultural dimension of these phenomena and traces the development of changing attitudes to consumption, historical and contemporary representations of alcohol, and drinking in the region.
Dr Uche Oknonkwo is a Senior Lecturer in the Department of History and International Studies, University of Nigeria, Nsukka.
Publication Date: January 1, 2017
ISBN: 978-1938598272
Price: $35.00