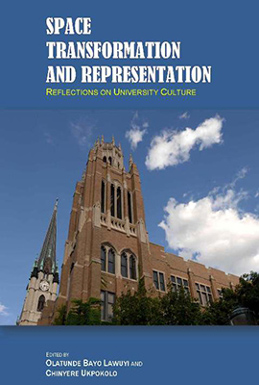 Space, Transformation and Representation: Reflections on University Culture
This book brings together diverse theoretical and empirical research on the university Culture from locations and interconnected spatial contexts within the continent of Africa and beyond. The major challenge is that of calling attention to various interactional processes and strategic moves leading to the administration, as well as intellectual development within the specific universities examined. It, thus, moved from the positivistic foundation of the university that is, of the academic rationalization of its existence, to examining experiences, which negate its ideal mentalistic constructions, exploring such issues as intercultural encounters, youth and protest culture, rites of passage, and exploration of memory to establish concrete structures of presence, interventions, and values. Most of the contributors are African scholars within and outside the continent and their reflections are of the type of a reflexive navigation of the space within the university and how performers have become bonded or not to it. In sum, it is a book about voices and their contestations of space, physical and intellectual, and timing of actions, in order to save the best interest of Africa specifically, and that of the world at large.
An exceptional, thought provoking, bold and open analysis of university culture in transnational perspective
—Raphael Chijioke Njoku, Associate Professor.
Olatunde Bayo Lawuyi and Chinyere Ukpokolo
Publication Date: January, 2012
ISBN: 978-1-938598-00-5 (paperback)
Price: $29.95