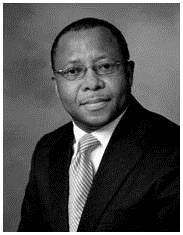 Professor of History, Marquette University, USA.
Chima J. Korieh is a professor of African History, Gender Studies and Comparative Slavery. He holds a BA (First Class) honors degree from the University of Nigeria, MA from the University of Helsinki, Finland, MPhil from the University of Bergen, Norway and a PhD from the University of Toronto. A member of the Marquette University History faculty, Dr. Korieh's research and teaching focuses on social and economic change in colonial Africa. He is visiting professor at the Alvan Ikoku College of Education, Owerri, Nigeria. His monograph, The Land Has Changed: History, Society and Gender in Colonial Eastern Nigeria (2010) is published by the University of Calgary Press. He has published several articles and essays and also edited or co-edited 15 volumes including: Against all Odds: The Igbo Experience in Post-Colonial Nigeria (2011); Shaping Our Struggles: Nigerian Women in History, Culture and Social Change (2010); Olaudah Equaino and the Igbo World: History, Society and Atlantic Diaspora Connections (2009); Gendering Global Transformations: Gender, Culture, Race, and Identity (2009); Missions, States, and European Expansion in Africa (2007) and The Aftermath of Slavery: Transitions and Transformations is Southeastern Nigeria (2007). Dr. Korieh is a fellow of St Anthony's College, University of Oxford and a British Academy Fellow at Oxford University, UK in 2008. He is also a fellow of the African Studies Center, Leiden, Netherlands and past president of the Igbo Studies Association. He is the editor of Igbo Studies Review, Nigerian Studies Review, Nsukka Journal of History and Managing Editor of Ofo: Journal of Transatlantic Studies.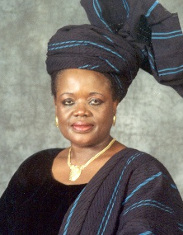 Chancellor's Distinguished Professor Indiana University – Purdue University Indianapolis, USA
Obioma Nnaemeka is a Nigerian academic and currently the Chancellor's Professor of French, Women's Studies and Africana Studies at Indiana University–Purdue University Indianapolis. She earned her B.A from the University of Nigeria, Nsukka. While at UNN, Dr. Nnaemeka studied African Studies, French and German. In 1989, Dr. Nnaemeka attained her PhD in French and Francophone studies from University of Minnesota. Her areas of research interests include black women writers, feminist theory, transnational feminisms, French/Francophone literatures, oral and written literatures of Africa and the African Diaspora, gender and development, human rights. She has recived various grants including Rockefeller Humanist-in-Residence (University of Minnesota); Edith Kreeger-Wolf Distinguished Visiting Professor (Northwestern University); and national and international awards including Nigerian Achiever of the Year Award for Leadership, The Distinguished Africanist Award and the Teaching Excellence Recognition Award. Her extensive publication records includes (editor) The Politics of (M)Othering: Womanhood, Identity and Resistance in African Literature (Routledge 1997); Feminisms, Sisterhood and Power: From Africa to the Diaspora (Africa World Press 1998);and contributions to various journals including Signs, Feminist Issues, Research in African Literatures, Law and Policy, Dialectical Anthropology, Western Journal of Black Studies and International Journal of Third World Studies. She has served as President, Association of African Women Scholars; convenor of the international conferences on Women in Africa and the African Diaspora (WAAD; and is President and CEO of the Jessie Obidiegwu Education Fund.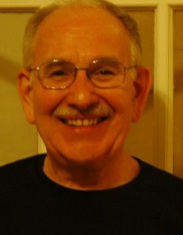 CEO Sherman & Co. Public Relations Indianapolis, USA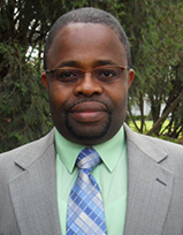 Professor of History Bowling Green State University Bowling Green, Ohio, USA
Apollos O. Nwauwa, PhD, is professor of history and Director of Africana Studies at Bowling Green State University, Ohio. Dr. Nwauwa's research and teaching focus on modern Africa, especially colonial, post-colonial and intellectual history. Author of the book, Imperialism, Academe, and Nationalism: Britain and University Education for Africans, 1860-1960 (London: Frank Cass, 1997), Dr. Nwauwa has published several book chapters and journal articles on diverse topics and subject areas, including the Aro, state formation, and chieftaincy in Igboland. He was Guest-editor, Special Issue on Igbo Political History, International Journal of African Studies, and current editor, Ofo: Journal of Transatlantic Studies.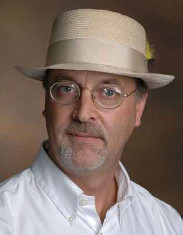 Professor of History The University of Southern Mississippi Hattiesburg, MS 39406
Douglas B. Chambers, PhD is a cultural historian of "Atlantic Africa" with research interests in the Igbo Diaspora and comparative slavery in the Americas. He is the author of over twenty scholarly essays and four other books, including Murder at Montpelier: Igbo Africans in Virginia (2005), and Enslaved Igbo and Ibibio in America: Runaway Slaves and Historical Descriptions (2013). He served as the executive editor of the Southern Quarterly from 2005-2011. In 2005, Professor Chambers was honored with a traditional Igbo chieftaincy title OkwuluNri Oka Omee, Ife Umunna Umunri, by the Umunri Royal Family Association, Obeagu, Nri, Nigeria. His other major research project is Documenting Runaway Slaves, a collaborative effort to compile runaway slave advertisements in historical newspapers from the U.S. South and the Caribbean.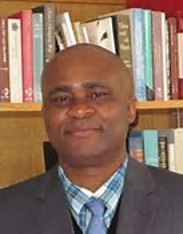 Professor of History Idaho State University, USA
Raphael Chijioke Njoku, PhD, Professor at Idaho State University was a first-class honors graduate of the University of Nigeria, Nsukka, and Nigeria's 16th Rhodes Scholar-elect. He received a doctorate in Political Science from Vrije University, Belgium, in 2001, and a doctorate in African history from Dalhousie University, Canada, in 2003. His research specialty is African history and African politics. He is the author of Culture and Customs of Morocco (2005) and African Cultural Values: Igbo Political Leadership in Colonial Nigeria 1900–1966 (2006) and is coeditor of Missions, States, and European Expansion in Africa (2007), War and Peace in Africa (2010), Africa and the Wider World (2010), The History of Somalia (2013), and Igbo in the Atlantic World: African Origins and Diasporic Destinations (2016). Njoku has also published forty-five scholarly articles in international journals and edited volumes. Some of his awards include the Distinguished Research Award in the Category of Social Sciences (2009), Indiana University Library Residency Award (2009), Victor Olurunsola Endowed Research Award (2007), and the Schomburg Center award for Research in Black Studies (2006–2007). Njoku is currently the Chair of the Department of Global Studies and Languages at ISU.