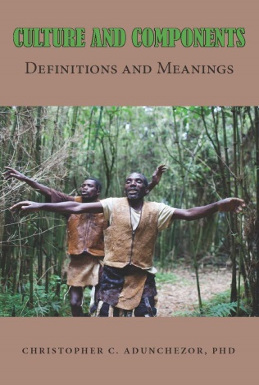 Culture and Components Definitions and Meanings
This is a humanistic, interdisciplinary, qualitative study that utilizes historical and hermeneutic methods to examine concepts, meanings and applications of the terms: culture, tradition, custom and religion. The study evaluates the connectedness and separateness that characterize the concepts and how intellectual pragmatic jams has module up all into a big confusion that impedes a clearer understanding of a whole from its parts. The moral impacts on the world societies today are enormous, and as such, it debases the human moral stance to such degradation that threatens human integrity now and makes it vanquished for the future.
Born in 1958, Fr. Christopher Chetuya Adunchezor hails from Awka town in Anambra State, Nigeria. He attended All Hallows Seminary, Onitsha; Obtained B.A. in Philosophy 1986, at St. Joseph Major Seminary, Ikot-Ekpene, Nigeria; B.A. in Sacred Theology 1990 at Bigard, Enugu, Nigeria; M.A in Pastoral Theology; M.A. Communication 2003 at Duquesne University, Pittsburgh; Ph.D. Religion and Religious Education 2009 at Fordham University, New York. Since his priestly ordination in 1990, he has worked as pastor in three parishes, Itinerant Retreat Preacher, Hospital Chaplain and U.S. Army Chaplain.
Publication Date:
Price: $30.00