Below are the publications of Goldline & Jacobs Publishing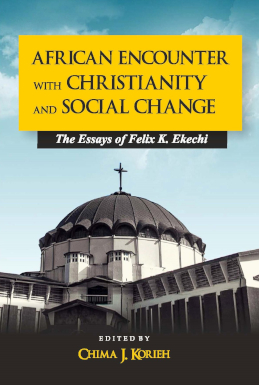 African Encounter with Christianity and Social Change: The Essays of Felix K. Ekechi
African Encounter with Christianity and Social Change draws from some of the most important essays of one of the pioneer historians of Christianity in Africa. The book covers a range of themes from the work of Felix K. Ekechi, focusing on critical analysis of Africa's encounter with Christianity. The book explores a broad range of themes, including historiography. Pioneers in the mission field, collaboration in the mission field and instruments of evangelization. The intersection of religion, economy, culture is visible in the analysis and struggle to Christianize African societies is made manifest as Africans attempted to balance their world with the new. The volume further explores missionary endeavor among the Igbo people focusing on the career of early Christian pioneers including the Holy Ghost Fathers and Venerable Archdeacon Dennis. Drawing on the Igbo experience, the volume reveals the impact of Christianity on politics, education and other forms of social change.
The volume also explores the careers of African pioneers in the mission field and the struggle to Africanize Christianity focusing on the works of M. D. Opara of Nigeria and the Nigerian Zion Mission. The chapters in this volume draw attention to the role of Christianity as one of the most dynamic forces in Africa's encounter with Europe and modernity and Ekechi's influence in defining the contour of the transformative impact of this encounter.
Perhaps the greatest attraction of Ekechi's essays is the fact that he was able to write such rich and informative works, in the face of the paucity of documentary sources. The rich empirical data in the book especially in the face of important missions, such as The Holy Ghost Fathers in Eastern Nigeria, denying access to archival materials that they considered sensitive, clearly attests to the assiduousness of Ekechi as a researcher– Jeremiah Dibua, Morgan State University.
Edited by Chima J. Korieh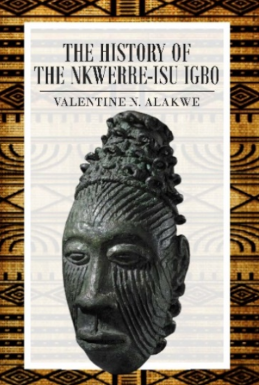 The history of Nkwerre-Isu Igbo
This book explores the history of the Nkwerre Isu Igbo (Isu Ama and Isu Ofe Iyi Igbo) groups of southeastern Nigeria. It deals with forces that shaped their cultural, social and political transformation. The book explores the mythology of the origin of the Isu clan and provides an overview of the people's customs, traditions and their social and political organizations. Additionally, the book explores the role of Isu traders, travelling blacksmiths and medicine men and the emergence of the concepts of Isu fraternity and Isu guild of blacksmiths which laid sold foundation for Isu confederation as well as the pre-colonial stigma—Isuma, meaning nomads. The book reveals that the migration and settlement of Isu people outside the primary centre paint vivid pictures of hegemony, fraternity as articulated in the concept of Isu wu otu or universal brotherhood of Isu groups. Their history, however, like that of other Igbo societies was affected by British colonial administration and the divide and rule principle of administration. The transition of the Isu from tradition to modernity was influenced by exposure to western education, the native court system, mission churches. These changes had devastating effects on the traditional institutions, norms and values of the people. Consequently, the social and economic foundation of Isu people fell to the dictates of Europeanization with attendant ills such as the decline of moral values and increase in crimes. Church propaganda among other forms of structural changes has forced the Isu communities to succumb to change and modernization.
Valentine Alakwe merits high praise for contributing to our understanding of the history of Isu group of clans and to Igbo history generally. The book offers news perspectives on intra-group relations, settlement patterns and economic and social dynamics in the core Igbo area. This book opens new vista in Igbo micro-history. —Chima J. Korieh, Professor of African History, Institute for African Studies, University of Nigeria/Marquette University
Valentine Ndubuisi Alakwe hails from Umuozu Town in Nweingele Local Government Area of Imo State, Nigeria. He is a journalist and an archivist by training. He was educated at Ojike Memorial Secondary School, Orlu and Isu High School, Isu respectively. He studied at the Enugu State University of Science and Technology (ESUT) Enugu, where he obtained his bachelor's degree (B. Sc) and Masters (M.Sc.) in Mass Communication. He is presently the Head of Department (H.O.D.) and Zonal Coordinator, National Archives of Nigeria Enugu Zonal Office, a Department of the Federal Ministry of Information and Culture, Nigeria.
Valentine Ndubuisi Alakwe hails from Umuozu Town in Nweingele Local Government Area of Imo State, Nigeria. He is a journalist and an archivist by training. He was educated at Ojike Memorial Secondary School, Orlu and Isu High School, Isu respectively. He studied at the Enugu State University of Science and Technology (ESUT) Enugu, where he obtained his bachelor's degree (B. Sc) and Masters (M.Sc.) in Mass Communication. He is presently the Head of Department (H.O.D.) and Zonal Coordinator, National Archives of Nigeria Enugu Zonal Office, a Department of the Federal Ministry of Information and Culture, Nigeria.
Publication Date: May 2020
Size: 5.5×8.5/paper/232+x pages
ISBN: 978-1-938598-42-5
Price: $25.00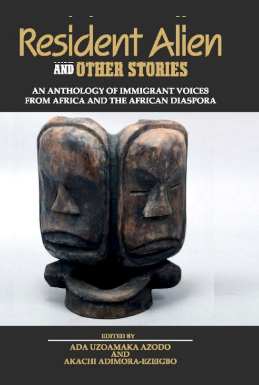 Resident Alien And Other Stories
This anthology, Resident Alien and Other Stories, is a unique collection by many standards. First, it is a creative work realized by erudite academics turned fiction writers, whose passion for the written word comes from the desire to explore contemporary cross-cultural and identity issues, through creating in the literary short story genre. Second, as literary luminaries they have paid close attention to style, for the technique of short fiction writing demands utmost attention to the craft of writing that is only second to the demands of poetry writing. Third, the collection spans a wide range of materials, from children's story, crime, feminism, love, sex and romance, poetry, rhetoric, ethnics and racism. Those are realistic subjects featuring directly lived experiences or experiences of people the writers have observed. Some of them are so real that they might annoy someone. However, the contributors request not to be liked or disliked for their work, but rather to be admired for their exploration of human drama and for their creative genius. Fourth, their stories are not stereotypical nor are they designed to prove something. On the contrary, they reflect the sheer complexity and complications of human communities across transnational borders. Despite the research that has gone into them, they are clear, lucid, believable, and authentic stories in which the characters drive the human narrative with their everlasting quality. We challenge the reader to ascertain the stories that were written long ago and put away bidding the time and opportunity to be published, and those written recently, impetuously, as it were, to respond to the call for contributions to this anthology. Finally, this first fruit of the harvest season is a forerunner of the next collection and other collections in a series to come. Stay tuned!
Professor Ada Uzoamaka Azodo, educator, literary and cultural critic, scholar, feminist theorist (Di-feminism), recipient of the Marquis Who's Who V.I.P. Albert Nelson Marquis Lifetime Achievement Award, teaches African, African American and African Diaspora Studies, and is currently affiliated with the College of Arts and Sciences, Indiana University Northwest, U.S.A.
Professor Akachi Adimora-Ezeigbo, multiple award-winning literary luminary, critic and activist, feminist theorist, (Snail-sense feminism), international scholar, educator, teaches English Studies, and is currently affiliated with the Department of Languages and Literary Studies, Alex Ekwueme Federal University, Ndufu-Alike, Ikwo (AE-FUNAI), Ebonyi State, Nigeria.
Edited by Chima J. Korieh, Chiamaka M. Ihuoma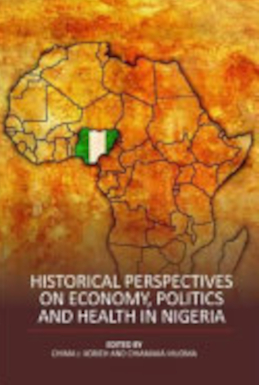 Historical Perspectives on Economy, Politics, and Health in Nigeria
The literature on several aspects of Nigerian history has grown rapidly in recent years. Yet there is continued interest in the development of the Nigerian nation, evidenced by the contemporary challenges the nation continues to face in the areas of politics, economy, and social development. This volume surveys different aspects of Nigeria's struggle to achieve a level of growth and stability in the areas of politics, economy, and health. The contributors offer critical perspectives on the successes, failures, and opportunities in these sectors, spanning from the colonial to the post-colonial era. The chapters show that Nigeria's struggle for sustainable growth in these areas has been challenged by the structural weaknesses of the Nigerian state and the centripetal and centrifugal forces that have struggled for the soul of the Nigerian state.
ISBN: 978-1-938598-41-8
Library of Congress Control Number: 2020934110
Price $ 14.00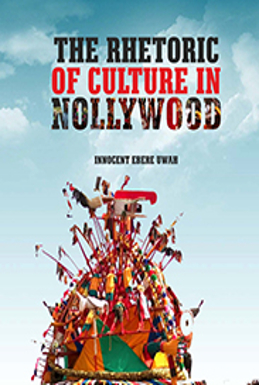 The Rhetoric of Culture in Nollywood
The Rhetoric of Culture in Nollywood explores the representation of grassroots cultures in popular Nigerian film industry, Nollywood. It analyses the aesthetics and political economy of the industry and uses its screen depictions to theorize the new face of African cinema and its contributions to Nigerian, nay African identity construction. This book contributes a voice to the discourse on film industry and what the Nollywood representations actually depict not only for Nigerians who are its proximate consumers but also for the wider world as its global audience. The goal is to problematize the Euro-American imageries of Africa shrouded around such negatives as: diseases, jungle life, pagan rituals, famine, wars, brokenness, poverty, illiteracy, slavery, incivility, among others as they are underscored in typical Hollywood movies. The book brings textual analysis to cultural representation and audience's interpretations in order to re-think the identity construction of Africans from within and therefore contributes to the intellectual world order of global knowledge economy.
The Rhetoric of Culture in Nollywood by Innocent Ebere Uwah is certainly a fine example and testament to the central importance of communalism that helps to define the culture of the Igbo from the Nigerian region of West Africa, while also speaking to and for the continent of Africa.—Professor Pat Brereton, Dublin City University (DCU), Ireland.
The Rhetoric of Culture in Nollywood is bound to be the first major scholarly work on the subject matter, outside of the usual anthologies which have addressed the issue—Professor Femi Okiremuette Shaka, University of Port Harcourt, Nigeria.
Innocent Ebere Uwah is a Senior lecturer in the Department of Theatre and Film Studies, University of Port Harcourt, Nigeria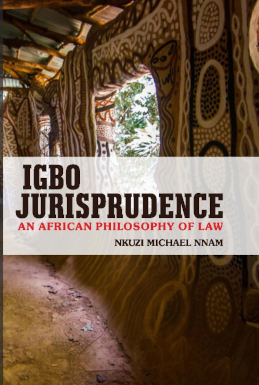 Igbo Jurisprudence: An African Philosophy of Law
This book presents a comparative study of Anglo-American and Igbo jurisprudence from a philosophical, historical, expository, investigative, interpretative and most of all, comparative and jurisprudential perspective, since jurisprudence is defined as an examination of the legal process through critical analysis. It attempts to compare and contrast the Anglo-American jurisprudence with that of Igbo in order to familiarize Nigerian law students, professors, judges and lawyers with the fact that Igbo has its own jurisprudence. The book challenges the widely held view that the Igbo has its own jurisprudence different from the common law based English type. They manifest this prejudice by the way they recourse to Western, to the detriment of African jurisprudence. This book dispels this bias. The work, therefore, is the first of its kind, not the least because it considers the Igbo traditional jurisprudence as an equal partner to the dialogue. A basic examination of Igbo and Anglo-American jurisprudence shows more contrasts than similarities between the two societies as we might expect.
Dr. Nkuzi Michael Nnam obtained a Bachelor's degree (Summa Cum Lade), a Master's degree, and a Ph.D. in philosophy from DePaul University in Chicago. He is currently a Professor of Philosophy and the Director of Black World Studies at Dominican University in River Forest, Illinois. Dr. Nnam has published numerous articles. He is the author of the book Colonial Mentality in Africa, and the director of the Center of Igbo Studies in the United States.
Nkuzi Michael Nnam
ISBN: 978-1-938598-40-1
Library of Congress Control Number: 2020934107
Price: $30.00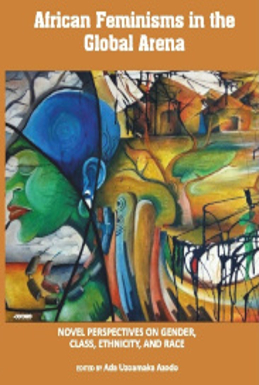 African Feminisms in the Global Arena
This anthology argues that indigenous feminist theorists should expand their local vision into the global context. First, one good result is that feminist will get a better grip on the subjects of their protest, which are not always clear from one theorist or activist to the other. When experiences of local women are expanded onto the world level, one begins to see how the female condition is similar or different, barring local color. Second, one can see why feminism should go beyond women's issues only to fight for equal opportunities for all peoples all over the world.
A fight for intersectionality in feminist scholarship, for example, demonstrates that a fight against ethnicity and racism is also a fight against kyriarchy. This is because issues of power, repression and subordination are not only for dignity, respect and regard for women, but for all citizens irrespective of gender. Third, gender justice should be predicated on racial justice, because outside one's community one can be beset with ethnicity and racial discrimination or ethnophobia and homophobia respectively. More and more women should go into politics, where policies are made to control their lives. Only self-assertion and intellectual ability should be upheld, not physical strength and dominance, for qualification for political appointments ….
Dr. Ada Uzoamaka AZODO, Ph.D. (Lagos), M. A. (Lagos), B. A. (Ife), DES (Diplôme d'études supérieures de français, Université de Dakar) is current President of the Igbo Studies Association (USA). Affiliated with Indiana University Northwest and Purdue University Northwest, Azodo teaches and researches in French and Francophone Studies, African/African- American/African Diaspora Studies, and Women's and Gender Studies.
ISBN: 978-1-938598-32-6
Library of Congress Control Number:  2018965655
Price: $30.00
Reviews
The contributors expound African feminist thoughts at the confluence of local marginalized entities and international gender power, human rights and social justice. Diagnosing intra-female antagonism occasioned by the struggle for limited power that counteracts female-bonding, sisterhood still reigns as the contributors focus on the same goal of ending female subordination and other forms of discrimination. — Professor Chinyere G. Okafor, Ph.D. Chair, Department of Women's Studies & Religion. Director, Centre for Women's Studies, Wichita State University, Wichita, KS 67260, USA.
This Anthology powerfully demonstrates, yet again, that Feminism is not a one-size-fits all theoretical concept; Feminism is about people, and people are dynamic; the realities of their lives interact and intersect. Definitely, a must read for feminists. —Professor Omofolabo Ajayi-Soyinka,
Professor Emerita, University of Kansas.
These essays leave no doubt but a resounding "yes" response to Zilla Eisenstein's question: "Is there a polyversal core to feminisms across the globe?" (2004). Collectively, they break through the loud, drowning claims of an exclusive monoversal, Western "feminism" – arguments these scholars have been making for decades.— Pamela J. Olúbùnmi Smith, Professor of English, Humanities & Women Studies, University of Nebraska at Omaha.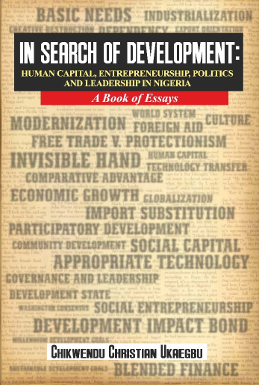 In Search of Development: Human Capital, Entrepreneurship, Politics & Leadership in Nigeria
This book observes that while human and natural resources abound in Nigeria, the search for national development which started at independence in 1960 continues without a clear path to a desirable destination. Therefore, if the long search for national development is to bear fruit, current and future efforts should seriously focus on matters of leadership and constraints posed by the geo-ethno-political structure of the country.
Reviews
This book is a powerful contribution to the development discourse. It addresses old questions of African development with insights that should inform new development paths—Prof Chima J. Korieh, Department of History/International Studies, University of Nigeria and Director, Africana Studies, Marquette University
CHIKWENDU CHRISTIAN UKAEGBU is a Professor of Sociology & Global Development. He is currently an adjunct faculty at the University of Wyoming and Dominican University, River Forest, Illinois. He can be reached by email at chikwenduukaegbu@gmail.com
$55.95 ISBN: 978-1-938598-35-7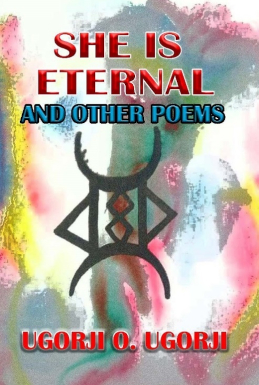 She is eternal and other poems
Although anchored in his Igbo identity, Ugorji's poems present a broad consciousness in pan-Africanism and an expansive humanity that transcends his ethnicity, his region, and the Nigerian nation-state. More interestingly, one sees a streak of feminism in the works of a man raised in the patriarchal traditions of his childhood, reflecting perhaps his over 30 years of being immersed in the emancipation consciousness of his American odyssey.
ISBN 978-1-938598-44-9 Hardcover $29.95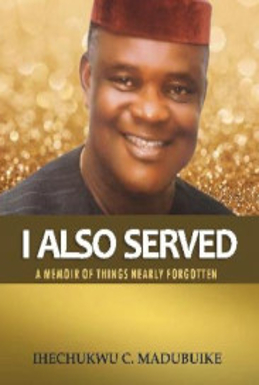 I also served : A Memoir of Things Nearly Forgotten
By IHECHUKWU C. MADUBUIKE
Price: $35.00
ISBN: 978-1-938598-34-0
Library of Congress Control Number: 2018965659