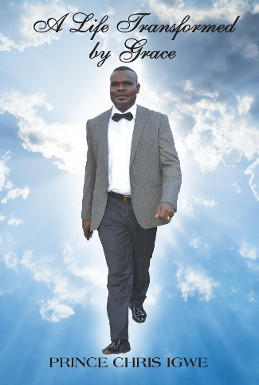 A Life Transformed By Grace
 A Life Transformed By Grace
by
Prince Chris Igwe
A Life Transformed By Grace is an important and life-changing read for those interested in rising above the base instincts that lead citizens down the path of failure and dishonor. Chris Igwe deserves our respect and gratitude for providing useful pointers to those struggling to resist the alluring temptations of greed, avarice, selfishness and immorality.
—Dr. Okezie Ikpeazu, Executive Governor of Abia State
A Life Transformed by Grace is a powerful and poignant reminder of what can happen to those who devotedly serve the Lord. This book usefully reminds us that faith in God is the only way to an immensely fulfilling and abundantly rewarding life. The same can be your fate if you follow the prescriptions eloquently discussed in this book. Read it and be challenged and changed by it.
—Mazi  Sam Ohuabunwa, OFR
As his elder brother, I watched Chris deal with a life of misery, drudgery and hardship that beckoned following the untimely death of our father. Through God's grace and a tenacious spirit, he successfully resisted that fate. His unwavering devotion to God is his finest asset and he admonishes us to ferociously resist anything that will disturb our relationship with God. Chris reminds us that with God, anything is possible.
—Pastor Paul Igwe, General Overseer, Dominion Faith Church, Lagos.
This is the most consequential and important book on how to serve God and live a fulfilled life. There is no universal prescription for success in life, but there is a blue print on how to live a life rich in service to God and humanity. This book offers that blueprint. This book will change your life. Pick up this book and you will have problems dropping it.
—Senator Mao Ohuabunwa
A life Transformed by Grace brilliantly and admirably stresses the importance of maintaining one's honor and integrity in an environment disfigured by greed, selfishness, and lust for political power. The greatest gift we can give ourselves in these trying and challenging times is to read this book and soak in the words of wisdom powerfully and eloquently proffered by Chris Igwe
—Barrister Gabe Igboko, Abia State Commissioner for Environment.
Publication Date: 
ISBN: 
Price: $25.00